Pictured are the women behind the Motto brand, Faye with daughter Lauren, and Laurens daughter Baby Winter (who is already showing a keen interest in fabric selection and colour!)
Meet the family in charge of the Motto empire!
Started back in 1985 by husband and wife team Faye and John Browne, Motto has secured its place as a stylish fashion label with strong emphasis on comfort, cut & colour. Motto has eight of their own boutiques throughout Victoria and their first interstate store in Canberra, and have independent stockists worldwide. The key reason behind Motto's success is their niche offering of effortlessly stylish clothing, with design based on how it can enhance and flatter a woman's body. We understand the pace of everyday life. Each & every garment is designed to make fashion easy for you, fabrics are selected for their ease of wash and care.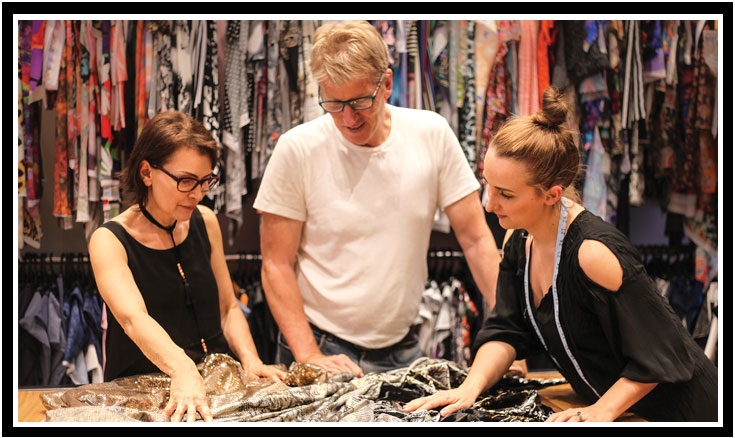 Motto Founders & husband and wife team, Faye and John, with co-designer & daughter Lauren, hard at work in our Melbourne warehouse
In 2007, Daughter Lauren jumped at the chance to leave her job behind and come and work for Motto, where she was excited to put her stamp on the company and to help it continue to grow into its next phase. Lauren is the proud owner of several Motto retail stores, and was also the creator behind Motto's online store, which she started when she joined the company. You will probably get to speak to Lauren from time to time, whether you are making an enquiry with our online store or giving us a call for some appreciated feedback! If you have any feedback or any questions in general about Motto, you can contact Lauren on lauren@motto.com.au and she will point any emails in the right direction! Don't be shy, we'd love to hear from you!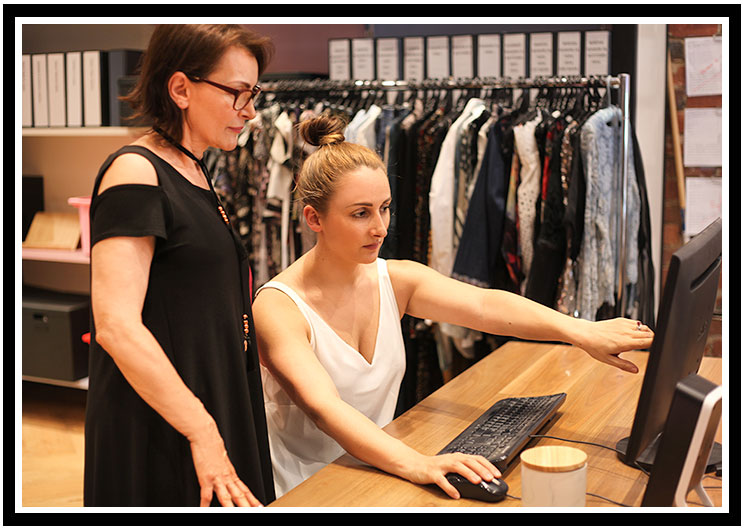 Now co-designing the Motto range, Lauren created our online division back in 2007 (yes, she's the reason you are on our website every night, oozing over all our outfit inspo and new products!)
Motto's design team carefully craft styles that are going to truly fit and flatter the female form. This is how fashion should be! They interpret international trends and tailor them to suit the Motto woman. You can still look stylish with comfort, class and elegance. Our in store & online stylists are equipped with monthly training on the latest fashion trends, fabrications, silhouettes and accessories. They know exactly how to make you look and feel fabulous every time you step into Motto! Our entire design process takes place right here in Melbourne, allowing for us to tailor every design to fit the Australian market. Can you tell there is never a dull moment at Motto?