Posted by Lauren Wellington on 28th Nov 2022
Winter is the quintessential seasons of layering and Motto Fashions have made it uncomplicated with pieces that strengthen your wardrobe game and have you dressing with ease through the cooler months.
It is all about the unexpected this season with a juxtaposition of high shine - lacquered leathers and luxurious loungewear worn in such a way that exudes European style and comfort.
As we previously spent more time in our homes, loungewear became a staple in everyday dressing and style and has now become a way of life. There is something undeniably chic about ultra-comfy pieces stepping out of the realm of loungewear that has you looking good while feeling productive and ready to take on the day.
Designers Faye and Lauren are not shy when it comes to doting a pair of strappy patent heals with Black Woolly Lounge Pants, Sleek Asana Shirt and Tan & Black Tuck Sleeve Blazer for an effortlessly cool aesthetic.
This season also saw and injection of high contrast colour in new season knitwear bringing energy and warmth into your wardrobes. Winter styling has never been easier with knit dresses, skirts and cardi's that have that desirable "throw on" quality that is essential when getting dressed in cooler months. Our stylist go-to this season the Black Cable Knit Dress that can be styled with the Mid Denim Cropped Shacket and White Leather Sneakers then elevated with a pair of heels for versatile desk to dinner dressing.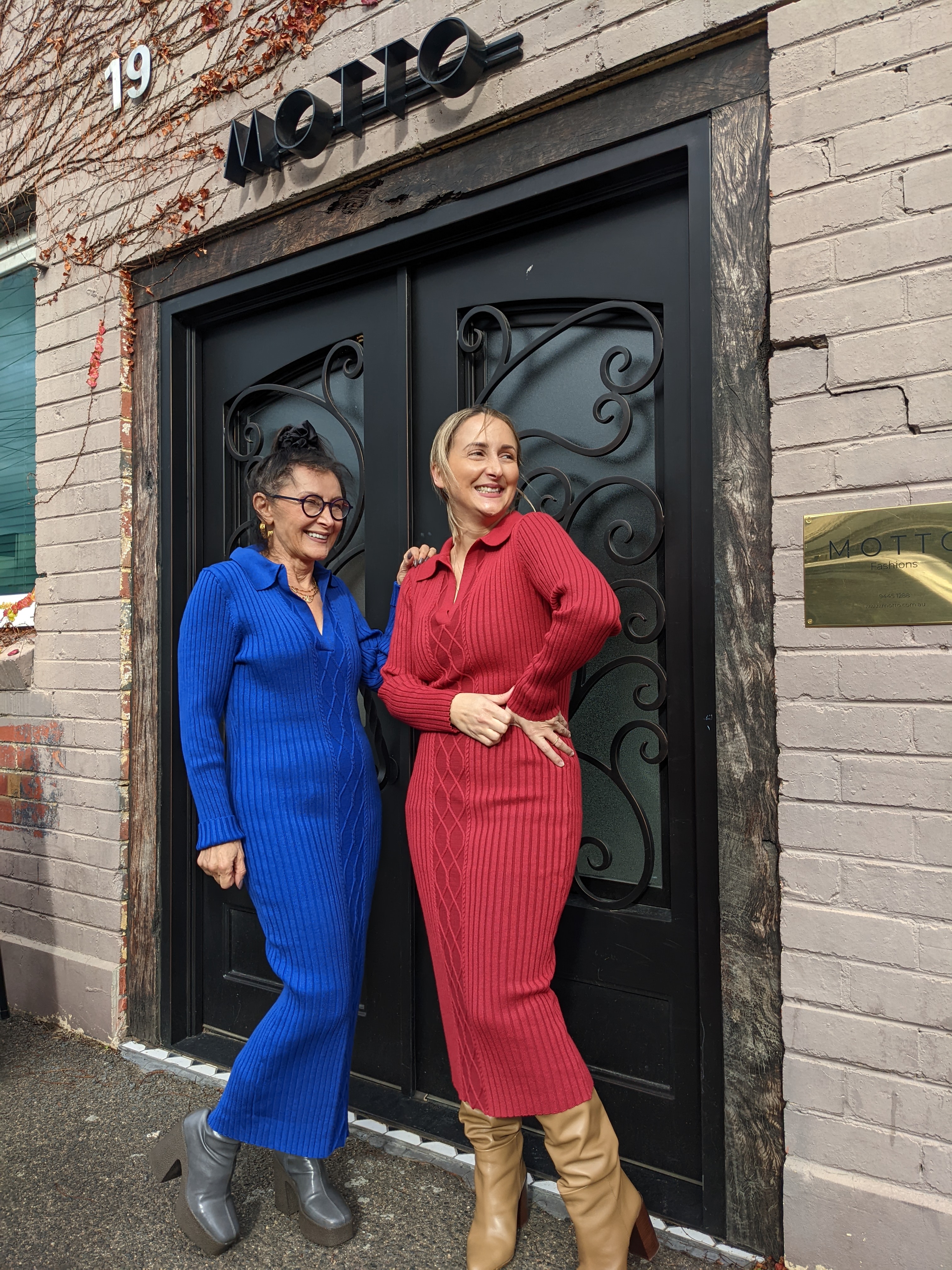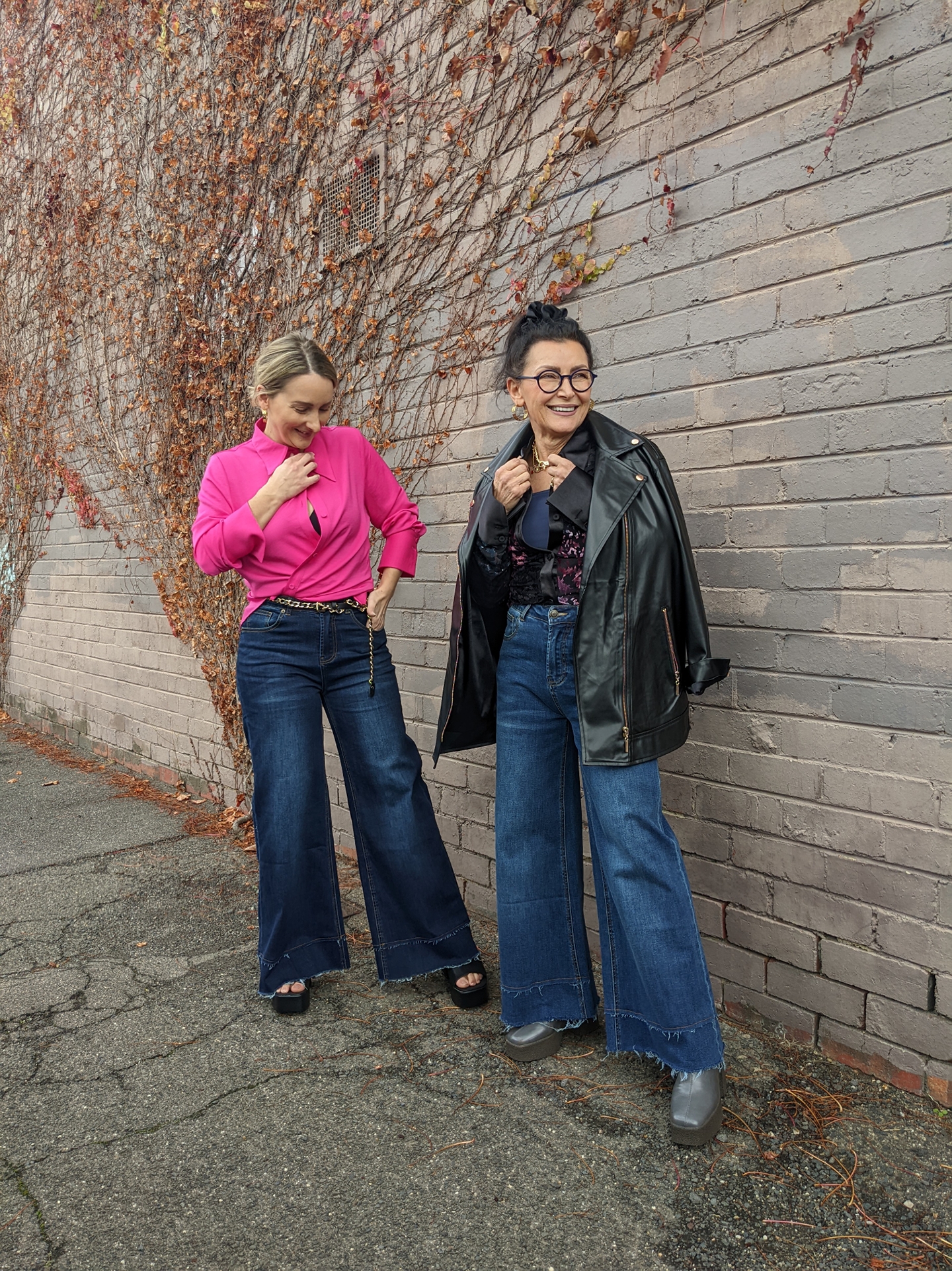 Spring-boarding away from loungewear and into something a little more edgy. The Biker Trend had us putting on our helmets and holding on while we rode through the Autumn Leaves and into the Winter mist. Drawn from nostalgic vintage style, Vegan Leather Jackets and Vegan Leather Pants were revamped in edgy hues of teal, red, burgundy, and black. Embellished in gold hardware, the Biker Jacket took the Swing Keyhole Dress to a whole new level and created an outfit that was ready to hit high street.
While we look towards warmer months, Motto Fashions Winter Season is the quintessential fusion of a classic polished and understated vibe and rock chick energy with pieces that will transcend seasons and time.