Posted by Faye Browne on 28th Nov 2022
We did it! You and the Motto community made it through Christmas/New Year. We are learning every day how to adapt to work and play. Our worlds have been turned upside down, and we are adapting daily.
Over Christmas/ New Year, we look back at the last 12 months and reach out to you, to learn more about your highlights and lowlights. We at Motto Fashions have such an amazing support system on Facebook https://www.facebook.com/groups/MottoVIPGroup where we empower each other. This page has been a rock and a giggle during difficult times. It is a light, fun way to escape the world for a few minutes, to enjoy like-minded women, talk fashion and have some girl time.
My highlight was learning with you, it was leaning on each other and supporting each other in times of need. It was keeping us all positive through fashion and maintaining a positive outlook. We have fashion insights, bloopers, and laughs in our lives https://www.facebook.com/mottofashions/live_video...
We even got the warehouse team involved in our exercise, meditation, and dance sessions!
My lowlight was the stores being closed whilst we followed government guidelines. Visiting stores brings so much joy to the Motto Family, and we have missed you. Our retail stores temporarily closing made us sad, to not be able to hug each other as girls do. Luckily, we have an online store that was able to support YOU until WE reopened.
Here's to 2022, Motto Fashions has so many exciting projects planned for this year that I can't wait to share with you. We hope you are loving all the latest New Arrivals coming through for the season as much as we are https://www.motto.com.au/shop-all/new-arrivals/
Remember that you are powerful, you are strong, and you are not alone.
Faye Browne xo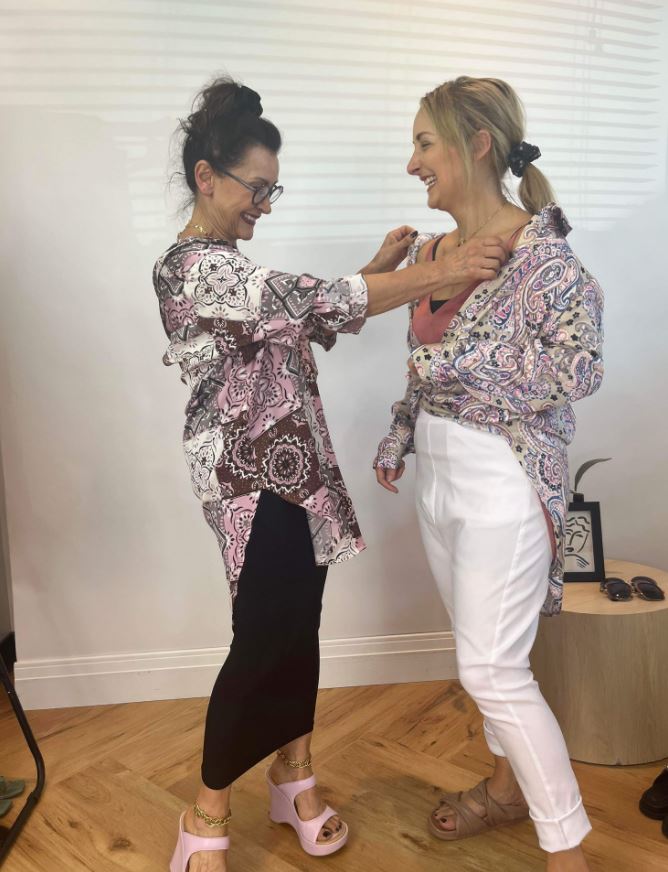 ( Faye Browne & Lauren Browne showing our viewers how to zhoush during a Facebook Live)
Help us share the Motto love by following us on Instagram, Facebook VIPs & subscribe to Motto Emails here