Motto Boutiques & Stockists
Motto Fashions is sold on our website as well as through our physical stores located in Victoria and Canberra. The Motto boutiques stock every single item we design. We are also stocked through out other various boutiques and women's clothing stores. To become a stockist please visit our become a stockist page.
The Motto store locations are listed directly below, or you can view our independent stockists via country here Australia and New Zealand.
*Motto Stores are all open Monday through to Sunday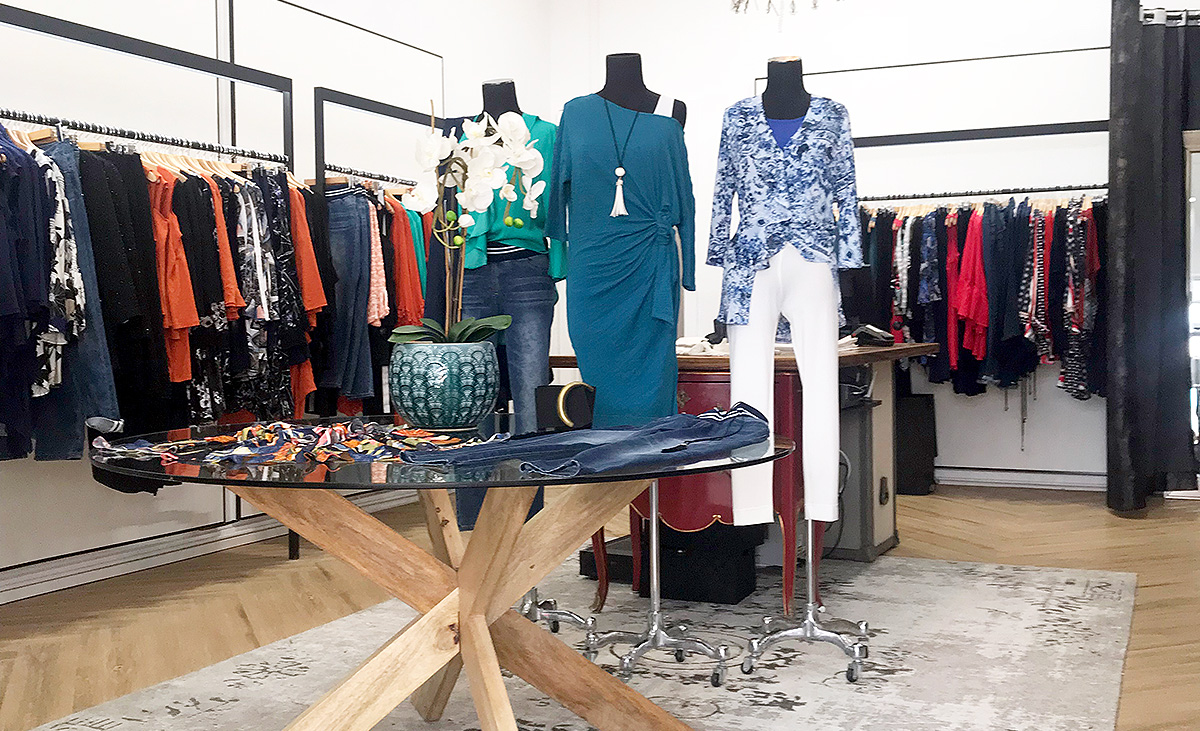 425 Burwood Hwy. Wantirna Sth

Ph: 03 9800 3073

Manager: Kelly

Forest Hill Chase

270 Canterbury Rd. Forest Hill

Ph: 03 9894 4255

Manager: Denise

The Pines Shopping Centre

181 Reynolds Rd. Doncaster East

Ph: 03 9842 0177

Manager: Eva

Brighton (Previously located in Hampton)


83 Church St, Brighton

Ph: 03 9521 0711

Manager: Resie

Williamstown


14 Ferguson St. Williamstown

Ph: 03 9397 1044

Manager: Bernie

Niddrie

342 Keilor Rd. Niddrie 3042

Ph: 03 9374 4821

Manager: Fay

Canberra

Shop 1, 1-7 Bougainville Street. Manuka 2603

Ph: 02 6239 5595

Manager: Catherine

Mornington

Shop 4, 96 Main St, Mornington 3931

Ph: 03 5925 9299

Manager: Terrie
Motto Online operates from the Motto Head Office:
19 Abbott Street,
Alphington VIC 3078
Australia
You can contact our customer care team Monday to Friday 9 till 5:30 EST:
Email: customercare@motto.com.au
Phone: +61 (03) 9445 1288
We are closed on Weekends and Public Holidays so please leave our friendly team a message so they can assist with your enquiry as soon as business hours commence.

____________________________________________________________________________________________________
Authorized Stockists:
South Australia

Blue Belle Boutique
83 Main St, Hahndorf SA 5251
(08) 8388 1943
Focus On Fashion
1 Ohanez St, Berri SA 5251
0428 116 577
Aqua Boutique
224A The Parade, Norwood SA 5067
(08) 8431 0117
Balnaves Palmer L & Daughter
41 Church St, Penola SA 5277
(08) 8737 2380
Biba Boutique
Shop 10/165 King William Rd, Hyde Park SA 5061
(08) 8231 1037
Boutique Mon Ami - Findon

303 Grange Rd, Findon SA 5023

Boutique Mon Ami - Glynde

121 Glynburn Rd, Glynde SA 5070

Coorong Clothing
18 Cadell St, Goolwa SA 5214
(08) 8555 0244
Fashada Boutique
154B The Parade, Norwood SA 5067
(08) 8331 8455
Fashions from Heaven
436 Henley Beach Rd, Lockleys SA 5032
(08) 8354 0454
Georgia Clothing
132 O'Connell St, North Adelaide SA 5006
(08) 8231 1037
Koli Fashion House
176 Portrush Rd, Trinity Gardens SA 5068
(08) 8332 0014
Lesleys Boutique
112 Murray St, Gawler SA 5118
(08) 8523 4161
Paisley Boutique
49 Jetty Rd, Glenelg SA 5045
(08) 8350 0459
Ruby Rouge Boutique
101-103 Partridge St, Glenelg South SA 5045
0410 522 892
Seaside Casuals
26 Ocean St, Victor Harbour SA 5211
(08) 8552 7922
Showies Boutique
17-18 Regent Arcade, Rundle Mall, Adelaide SA 5000
(08) 8232 5171
Snazzi Boutique
239 Main St, Blackwood SA 5051
(08) 8278 3479
Swish Boutique
368 Kensington Rd, Erindale SA 5066
(08) 8364 1224



Western Australia

Biba
420 Joondalup Drive, Joondalup WA
(08) 9300 0598
Snookys
11 South Coast Highway, Denmark, WA
(08) 9848 1853
Chapmans Boutique
Shop 2, Whitfords Ave, Woodvale WA
(08) 9309 2977
Depeche Mode
32 Peels Place, Albany WA
(08) 9841 6099
Skirtz
215 Main St, Osbourne Park WA
(08) 9349 1119
On The Lane
Shop 8 / 9 Johnny Chi Lane, Broome WA
(08) 9193 6880
St Louis Blues Boutique
Duncraig S/C, 419 Hay St, Subiaco, WA
(08) 6380 2444

Uptown Boutique
Petterson Arcade, Albany Hwy, Albany, WA
(08) 9841 6009
Zodium
3B / 47 Duuro Road, South Fremantle, WA
(08) 9335 4333
Vivante
66 George St, East Fremantle, WA
(08) 9339 8048
Lula And Sasha

204 Whatley Cres, Maylands WA

(08) 9272 3525

New South Wales

Denise's Ladies Wear
32A The Boulevard, Toronto NSW 2283
(02) 4959 8444
Flick N Berry
Shop 55 / Mitchell St, Stockton, NSW
(02) 4928 2058
Katillies
Shop 2, 70 Orchardtown Rd, New Lambton NSW 2321
0408 302 567
Margos
18 / 153 Victoria St, Taree, NSW
(02) 6550 0768
Kous Clothing
18 Grenfell Road, Cowra, NSW

0477 243 104

My Little Shop
3 Ward Place, Dural NSW 2158
(02) 9651 5633
Frock On
49 Gaskill St, Canowindra, NSW
0447 752 317
Stylelement
Shop 8 / President Lane, Caringbah, NSW
0433 912 712
Marmalade Boutique
Shop 2 / 68 Argyle St, Camden, NSW

(02) 4655 4164

Victoria

Bliss in Inverloch
10C A'Beckett St, Inverloch VIC 3996
0498 093 407
Chatters on Cowes

34/38 Thompson Ave, Cowes VIC 3922

(03) 5952 1211
Mon Parfumerie
135A Eighth St, Mildura VIC 3500
(03) 5023 6676
Shoe-A-Licious
Shop 4, 97 Princes Hwy, Yarragon VIC 3823
(03) 5634 2443
Lucy Lu Boutique
12 Bridge St, Benalla, VIC

0428 573 204

Katrina's On Main
143 Main St, Rutherglen, VIC
(02) 6023 7578
Kazzy Qs Boutique
589A High St, Echuca, VIC
(03) 5480 3392

Queensland

Los Colores
39 Main St, Atherton QLD 4883
(07) 4091 3555
Boutique Maree
37 Butler St, Tully QLD 4854

(07) 4068 1786

Sobidah
6 / 135 Bay Terrace, Wynnum, QLD

(07) 3348 3922

Boutique El'Mari
Shop 9 / Cotton Tree Plaza, Cotton Tree, QLD

(07) 5443 8068

Tasmania

YELTUOR
169 Charles St, Launceston, TAS
(03) 6331 6707

New Zealand

Redciff Agency

Please contact our distributor for a full list of stockist locations

09 447 1440